Hard work, skills, teamwork and determination recently helped the Rams take two Metro titles. The Rams softball and baseball teams went 4-0 at the APS Metro Tournament in late March, and each claimed their titles with big wins.
The No. 4 seeded Rams softball team edged No. 1 Volcano Vista six to five on Friday to advance to the finals with No. 2 Cleveland. The Lady Rams defeated the Storm seven to five with an exciting come-from-behind victory.
The No. 2 seeded Rams baseball team met district rival and No. 4 seed Volcano Vista in the finals and won in a six to zero shutout. With the win, Rams Head Coach Ron Murphy picked up his 600th career victory, the first baseball coach in NM history to achieve that mark.
Congratulations to both teams, we are so proud of you all for these tremendous victories!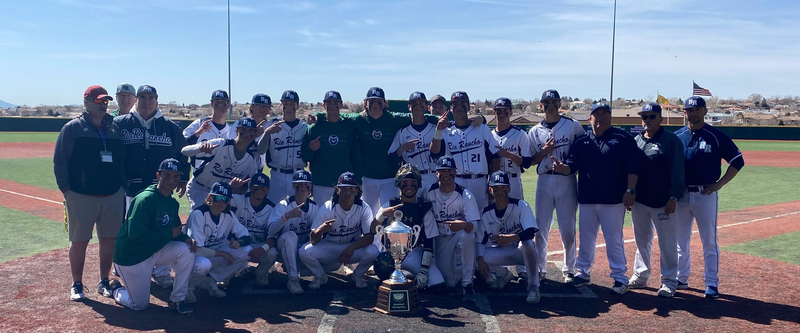 #RRPSignites