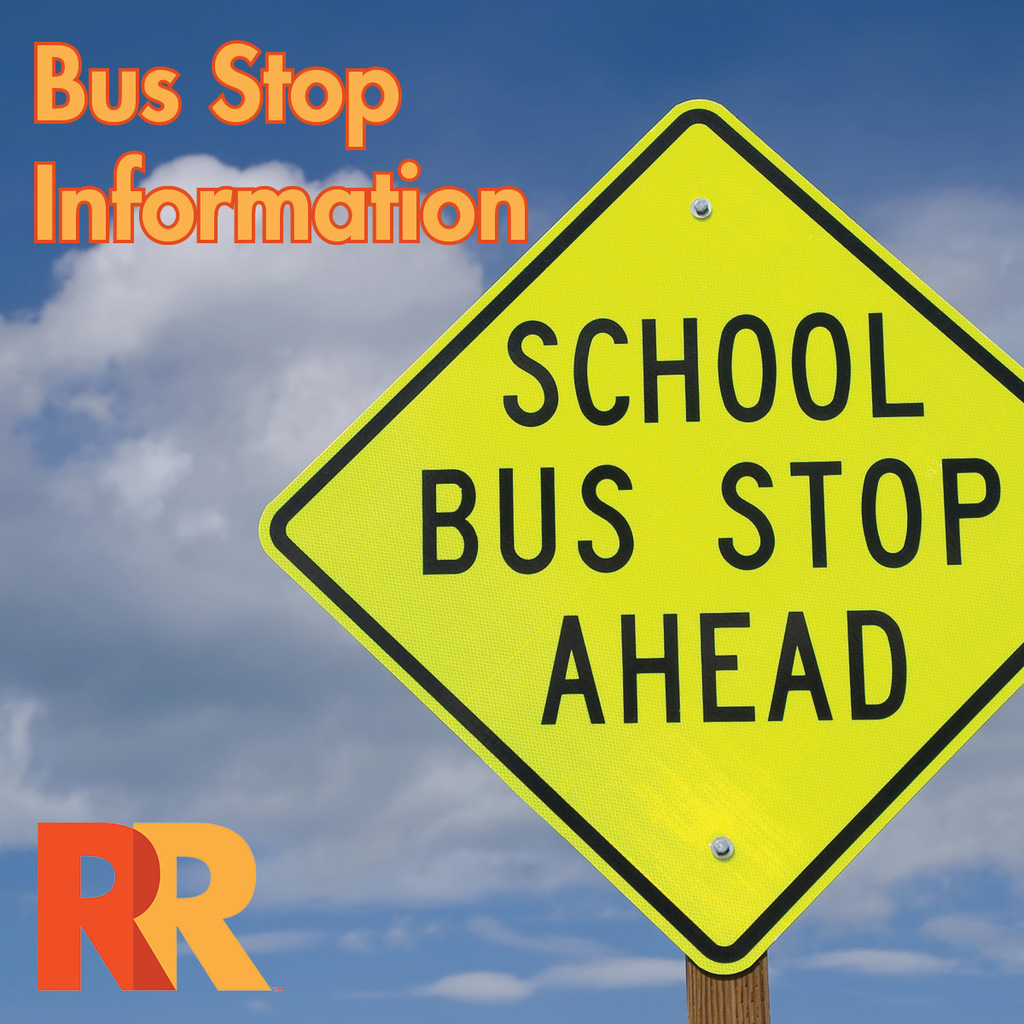 Rio Rancho Public Schools is hosting a Job Fair. Those in attendance at the event can apply for any of our open positions right on-site. Plus, those applying for custodian, bus driver, mechanic, security or substitute teacher positions will interview at the event. During the event, we'll walk you through the application process and assist with application submission. We'll also have Spanish translators available. Come dressed for success and prepared to interview with our hiring teams. Please bring a valid I.D. Rio Rancho Public Schools offers competitive wages, great benefits, flexible schedules and so much more! Join us July 27 from 4 to 6:30 p.m. at the RRPS Training Center located at 500 Laser Road in Rio Rancho. (Newer building on the North side of the RRPS District Office campus). #RRPSignties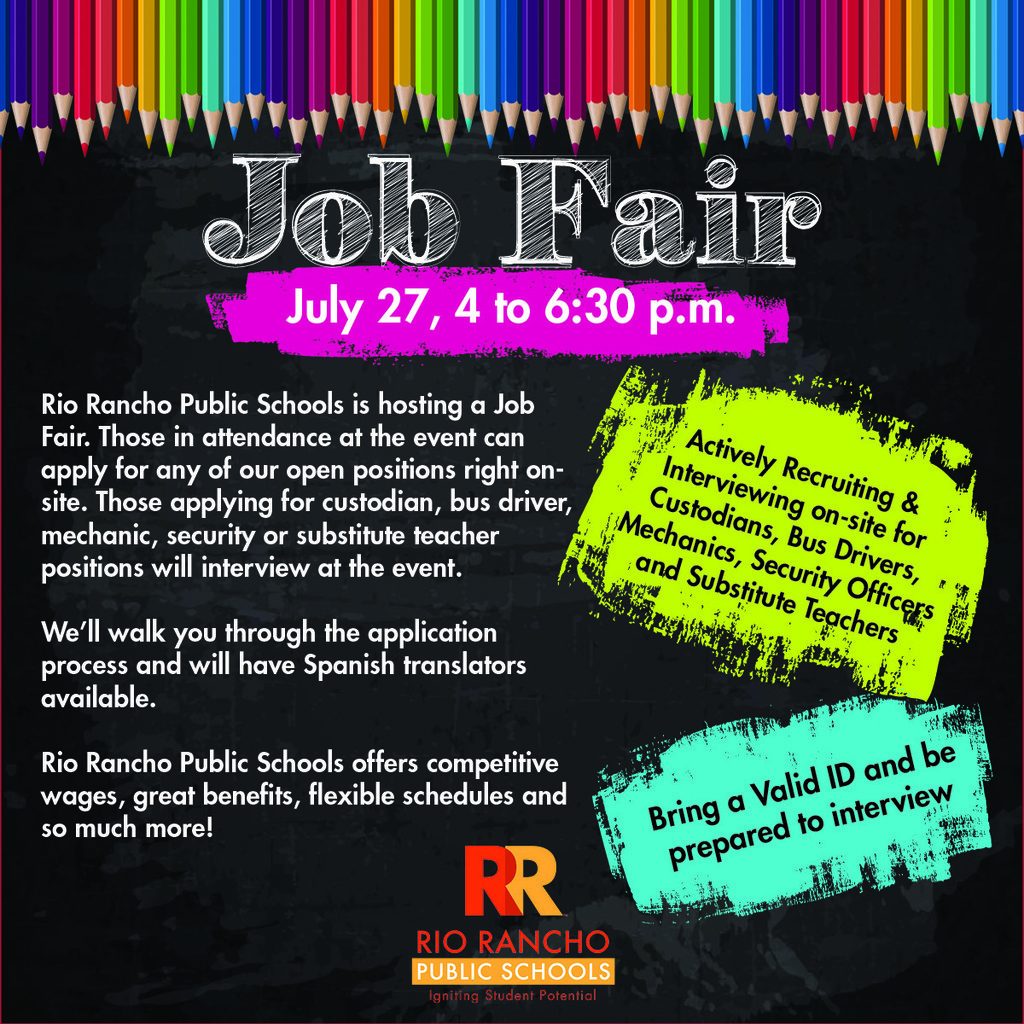 Does your child or teen still need a COVID-19 vaccination? Good news, our partners at the Garza Family McDonald's, Walgreens, City of Rio Rancho and Blue Cross and Blue Shield of New Mexico are hosting a Community COVID-19 Vaccination Health Fair on June 26. From 12 to 4 p.m. at the McDonald's located at 1390 Rio Rancho Blvd NE, children and teens ages 12-17 will be able to receive their Pfizer vaccine for free. A parent or guardian must be present. Children who receive a vaccine that day will also receive a card for a free McDonald's All-American Meal item. *No appointment necessary; Face masks are required during the vaccination process for all those in attendance. The second shot for these children will be administered at the same location on July 24.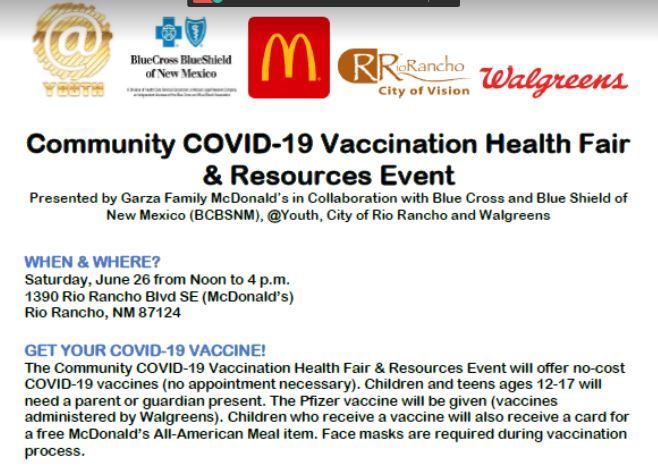 With the Rio Rancho High School Rams 21-3 victory yesterday over Volcano Vista High School, Rams Coach Ron Murphy has become the all-time winningest high school baseball coach in the state of New Mexico with 582 career wins! Congratulations, Coach Murphy. Thank you for all you've done for RRHS as our one and only baseball coach. #RRPSignites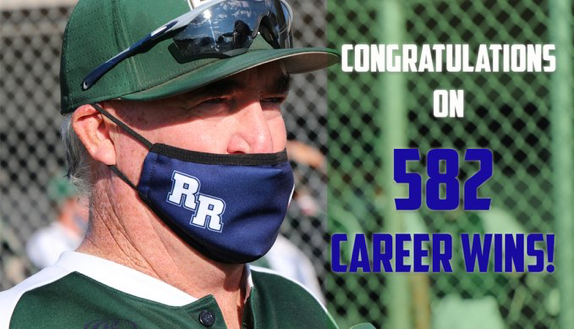 1 year old Jeremiah wanted Birthday pictures at a Baseball Stadium ! Since He will be playing for RRHS in the future we found a great Stadium for pictures !!!!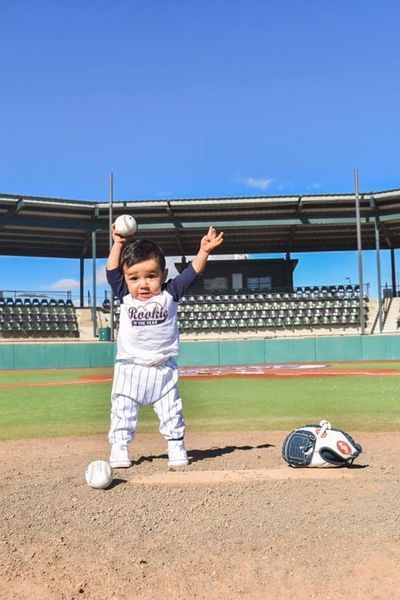 When you hire Alumni to coach for you they are loyal and take pride in your program and facility! I got to practice almost two hours early on a Saturday and Mario Tafoya was already at the facility working on the JV field! Thank you Mario!!